The Hash: George Clinton on Kendrick, Dre, Compton and Cannabis
Pretty much everyone knows P-Funk musician George Clinton — the leader of Parliament, and Funkadelic, and icon of American pop culture. But almost no one knows that when George Clinton tours through the Bay Area, he makes sure to stop by a nondescript house in Berkeley and hang out for hours into the night talking funk, cannabis, and life.
We were there this October, when the captain of the Mothership of Funk touched down at that house — which is home to the C.R.A.F.T medical cannabis delivery collective. See, CRAFT's founders used to work with George on the road, so they stay in touch and re-supply the mothership.
The Hash was invited and got a few minutes with the king. We asked him about his new autobiography, 'Brothas Be, Yo Like George, Ain't That Funkin' Kinda Hard On You?: A Memoir,' specifically, what was the relationship — if any — between cannabis and the funk?
Listen along as Clinton describes working with Kendrick Lamar on his album To Pimp A Butterfly, the relationship between cannabis and the funk, as well as hip-hop, and why he is a medical marijuana patient.
Lamar is likely to win several Grammys for To Pimp A Butterfly, which features Clinton on the opening track, "Wesley's Theory".
The George Clinton and Parliament Funkadelic 2016 tour starts Feb. 6 in Washington D.C., with upcoming dates in New York, Seattle, Portland, Denver, Dallas, New Orleans and Detroit. Clinton and Parliament Funkadelic return to Oakland's The New Parish Thursday April 14. You can buy tickets here.
Photos by Gracie Malley. Content shared with Cannabis Now.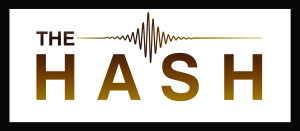 ---
---