Inside the National Recording Registry: 2015
Each year, the National Recording Registry at the Library of Congress chooses 25 recordings to be preserved for all time. Inside the National Recording Registry, produced by BMP Audio, highlights some of those selections. Our series receives production support from the Library of Congress.
---
"The Boys of the Lough"
Michael Coleman's recordings from the early 1920's set the standard for all the traditional Irish music that would follow. Coleman emigrated from County Sligo, Ireland, to New York City in 1914 at the age of 23. In New York, recording companies were eager to sell records to immigrants nostalgic for the music of home. Coleman became one of the first Irish musicians to be immortalized on the shellac of a 78 rpm record.
Coleman played a style of fiddle music particular to county Sligo. "The Sligo style is upbeat, it's very rhythmic, uses a lot of ornamentation," says Brian Conway, a musician from New York who plays Sligo-style fiddle.
It was a tradition passed down from mentor to student, not on paper. "The music is not played as it's written on sheet music," says Fiona Ritchie, producer of the public radio show The Thistle and Shamrock. "When you had no way of recording it, the only way to memorialize it was to put it on sheet music, and then it loses that sense of rhythm that can only be captured by hearing it."
So when Coleman recorded the song "The Boys of the Lough," he was crystallizing a tradition. "This was really a turning point for Irish music, because music could travel out from the communities where it had just been a natural, unremarkable part of life," Ritchie says.
Ritchie credits recordings by Coleman and other Irish emigrants with saving traditional Celtic music. "Once you partnered up these early recordings with radio, you had the music coming back to its home again and reinvigorating the music," she says. "So many of these communities had been depleted, with young folks going away and taking their music with them."
Coleman was prodigiously talented, and thanks to those early recordings, his influence hasn't waned. "Michael Coleman's influence on traditional Irish music could be compared to Miles Davis in jazz, the Beatles in rock 'n roll," Conway says. "His influence is still felt today by those who may never have actually listened to Coleman play, but just through what they've learned from other people."

---
Sly and the Family Stone Want You to Stand Up
In 1969, Sly and the Family Stone released their fourth studio album, "Stand!" It dropped at a moment of intense cultural and political change, a moment when many groups who were seeking equality — on the basis of race, gender, sexual orientation — finally seemed to be gaining some ground. "There was a whole lot of freedom being fought for at that time," recalls George Clinton, frontman of the band Parliament-Funkadelic and a friend of Sly Stone's.
The album provided a soundtrack for that fight — a powerful, punchy soundtrack with a bit of a party vibe. The title track, in particular, resonated. "This was like a Civil Rights anthem made rock-friendly" says Jeff Kaliss, author of "I Want to Take You Higher: The Life and Times of Sly and the Family Stone." According to George Clinton, "Sly had messages in everything he said. When he said 'stand,' it was demanding. It meant get up."
Other songs on the album, like "I Want to Take You Higher" and "Everyday People," became part of the soundscape of the late '60s after the band's legendary appearance at Woodstock. As Clinton remembers it, "'Take You Higher' was what Woodstock was all about. It was the epitome of that rock era. That was the top of the mountain."
By now, the songs on "Stand!" are among the most sampled in history. In March, 2015, the Library of Congress formally recognized the cultural importance of "Stand!," adding it (alongside 24 other recorded items) to National Recording Registry in Culpeper, Virginia, as part of the Library's ongoing effort to "safeguard the words, sounds and music that embody who we are as a people and a nation."

---
"Sorry, Wrong Number"
Before you could binge-listen to podcasts like "Welcome to Night Vale" and "Limetown," you had to wait for your weekly dose of radio drama. Often, even during the golden age of radio, these were formulaic, poorly produced stories. But once in a while, something broke the radio drama mold. The 1943 thriller "Sorry, Wrong Number," written by Lucille Fletcher, did just that. No less an authority than Orson Welles called it "the greatest single radio script ever written."
The story goes like this: On an average evening in the apartment where she lives alone, the bedridden Leona Stevenson picks up the phone to make a call. But the telephone operator connects her call incorrectly. It's not a friend on the other end of the line — it's two men plotting a murder. The intended victim? Stevenson herself.
"The entire show is based around the hysteria of the main character," says Steve Darnall, editor of Nostalgia Digest. We're stuck with the increasingly frantic Stevenson as she tries to stay alive. But, ultimately, she fails. That's what makes "Sorry, Wrong Number" so unusual, Darnall says. "It was one of the first times that someone had had the audacity to go on this national network and present a story in which the killers get away."
In typical radio-play morality tales, only the bad guys would die. But in "Sorry, Wrong Number," Stevenson's "only crime was being a not very kind person," says Dorothy Herrmann, Lucille Fletcher's daughter. Herrmann sees the play as her mother's way of getting back at the stuck-up mother of her college boyfriend. "She looked down on my mother," who was a "scholarship student," Herrmann says. "This made my mother very miserable." The moral of Fletcher's tale? Be nice.
"Sorry, Wrong Number," was later made into a film starring Barbara Stanwyck. The radio play, voiced by Agnes Moorehead, was added to the National Recording Registry in 2015.

---
Steve Martin's "A Wild and Crazy Guy"
Steve Martin is a comedian, actor, writer, and banjo player — the consummate performer. But before he made a name for himself as a standup comedian, he wanted to be a magician. As a 15-year-old, Martin put together a magic act, but he quickly realized "the audience likes it better when the tricks don't work." Martin saw an opportunity. "I decided that I would try to lean towards comedy, and I began a slow process of eliminating the magic and getting into comedy."
He went on to develop a stand-up act that commanded the full comic spectrum — high-concept surrealism as well as a kind of broad comedy that made fun of broad comedy. His second standup album, "A Wild and Crazy Guy," broke through to a huge audience. That album was one of 25 American recordings honored last year by the National Recording Registry at the Library of Congress.
Dan Aykroyd appeared with Martin on "Saturday Night Live" in a series of sketches about the Festrunk brothers, based on Martin's "A Wild and Crazy Guy." Aykroyd admired Martin's ability to write comedy that was both relatable and smart. "He always pointed high. He pointed above the brows of his audience," Aykroyd says.
While Martin's humor could get philosophical, he never talked down to fans. And by injecting zany physical humor into his work, he brought a goofy sensibility to his more esoteric gags. "[He] was able to connect with more intelligent material than many of his contemporaries who were kind of anchored in the real world," says Aykroyd. "He was able to soar up and away from the real world of stand-up — you know, 'What happened to me the other day when my wife locked me out of the car.' That wasn't his humor. He went way high, intellectual, philosophical, absurdist."

---
"Mary, Don't You Weep": the Life of a Song
In 1957, Reverend Claude Jeter wrote an arrangement of "Mary, Don't You Weep" for his gospel ensemble, the Swan Silvertones. "Mary, Don't You Weep" had been around as a spiritual since before the civil war, and gospel quartets had performed it before, but Jeter's version took on a life of its own. Anthony Heilbut, author of "The Gospel Sound: Good News and Bad Times," says Jeter's arrangement wasn't the traditional interpretation.  "Claude Jeter and the Swan Silvertones came up with a spectacular arrangement," Heilbut says.
Pastor and gospel singer Shirley Caesar says the song's success comes in part from Jeter's wide vocal range and falsetto. "He could call 'Mary' down in the basement then shoot way back up," she says. "He was truly unusual."
Since the Swan Silvertones' recording came out, the song has influenced artists across genres, from hip-hop to folk. It's been covered by everyone from Aaron Neville to Bruce Springsteen. It appears in the Bone Thugs-n-Harmony music video for "The Crossroads."And Jeter's improvised line, "I'll be a bridge over deep water if you trust in my name," inspired Simon and Garfunkel's "Bridge Over Troubled Water."
But the Swan Silvertones' version lives on. "Listen, there was only one Claude Jeter," Caesar says. "He was fantastic."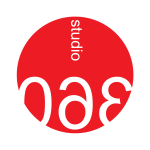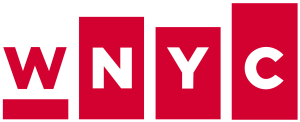 ---
---