Inside the National Recording Registry: 2013
Each year, the National Recording Registry at the Library of Congress chooses 25 recordings to be preserved for all time. Inside the National Recording Registry, produced by BMP Audio, highlights some of those selections. Our series receives production support from the Library of Congress.
---
The Wild Tchoupitoulas
If you've spent time in New Orleans – or watched the HBO show Tremé — you may know about one of the most idiosyncratic customs of that highly idiosyncratic town. The Mardi Gras Indians are African-American social clubs that take on the names of fictitious Indian tribes. They each have their own special expressions, rituals, and costumes: "lots of brightly colored feathers, sequins, and beaded suits," describes Offbeat Magazine's Jan Ramsey. It's a tradition that dates back into the 19th century.
In 1976, a record came out that brought the music of the Mardi Gras Indians to a wider audience. The Wild Tchoupitoulas featured all four Neville Brothers and the Meters, an all-star New Orleans backing band. The album was chosen for the Library of Congress'National Recording Registry this year.
The Wild Tchoupitoulas were, for a time, led by George Landry, known as Chief Jolly — an uncle to the Neville brothers — and the album was made as a tribute. "He was, as far as I'm concerned, a giant," remembers Cyril Neville, "and one of the people who put New Orleans culture on the map."
---
Will Rogers' Bacon, Beans, and Limousines
Before there was Jon Stewart and Stephen Colbert, even before Lennie Bruce, there was Will Rogers, America's first political comic. "There was a real gentleness to his form of satire that was truly admirable," says Lewis Black, "It gave the same sting, but did not need to be done in the harsh fashion that I and a number of other comics practice."
In the 1920s and 30s, the folksy Oklahoma Cherokee was a superstar: a newspaper columnist, a radio personality, an author, and a trick-riding Western movie star who was "the number one box office attraction next to Shirley Temple," says biographer Richard White, Jr. "No one has ever taken over the media like Will Rogers."
That's why Herbert Hoover sought Rogers out to appear with him on October 18, 1931, when Hoover gave a major speech on the economic crises of the Depression. "I expect you won't hear any more of Amos and Andy," Rogers quipped. "It'll just be Hoover and Rogers from now on." Rogers' talk was later given the title "Bacon, Beans, and Limousines," and a recording was entered into the Library of Congress' National Recording Registry this year.
"Bacon, Beans, and Limousines" was peppered with dark irony — "We'll have the distinction of being the only nation to go to the poor house in an automobile," he remarked famously — but Rogers was quite serious about unemployment. He blamed the Depression on the limousine riders who had "over-merged, over-capitalized, over-everything-else." And he proposed that we "arrange some way of getting a more equal distribution of the wealth in country." That's the heart of the speech, according to Black. "If we took away everything else he said and just had him say 'equal distribution of wealth,'" Black says, we could preserve it for "our great-grandchildren, so they can look it up and say, "'Wow, that was an interesting idea.'"

---
Ornette Coleman's The Shape of Jazz to Come
In 2013, the Library of Congress placed 25 new works into its National Recording Registry, a collection of historic music, speeches, and other audio documents that the Library will preserve for all time. One of those works was a 1959 record with the bold title The Shape of Jazz to Come. It was saxophonist Ornette Coleman's third album — he wasn't yet 30 years old — but it lived up to its promise.
Coleman was one of the architects of free jazz, a form that broke from conventions of soloing over chords (known to musicians as "playing the changes") that had carried from Dixieland into bebop. With Coleman's strong melodic sense, the collective improvisation doesn't feel chaotic. "When you're improvising, listening to the other players, that's occurring on such a deep level that it's almost impossible to describe," says Sonny Rollins, one of the great sax players of the era. On The Shape of Jazz to Come, with Don Cherry on cornet, Charlie Haden on bass, and Billy Higgins on drums, Coleman set a high bar for spontaneous invention.
For many fans, though, free jazz — Coleman's music, Eric Dolphy's, Albert Ayler's — was a rupture in the tradition that bordered on heresy. "It may be hard to imagine today, but back then it was a much different society," says Denardo Coleman, the son of and sometimes the drummer for Ornette. "When you talk about going against the grain or going against the wave, you were going against a tidal wave."

---
Leontyne Price's A Program of Song
Mississippi in the 1920s produced some of our country's greatest blues artists. It also produced one of our greatest operatic singers, soprano Leontyne Price. The bar she set for singers has remained high. "When I was a student I used to travel on the subway between Queens and Julliard," remembers Renée Fleming, "literally invoking Heaven to give me her high C. And unfortunately it never worked."
While Price is associated with the great Verdi roles, her debut recording in 1959 focused on a different vocal tradition, lieder — poems set to music. A Program of Song contains works by Richard Strauss, Gabriel Fauré, Hugo Wolf, and Francis Poulenc. "The art of the song recital has to some degree been marginalized," Fleming says. "I think that's a great tragedy. The combination of music and poetry in a concert setting that's much more intimate than opera, for me, is absolute magic. And she could do both. Very few singers historically have been able to go back and forth."
Price's A Program of Song was inducted into the National Recording Registry in 2013.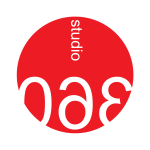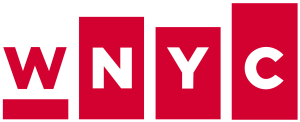 ---
---