Inside the National Recording Registry: 2012
Each year, the National Recording Registry at the Library of Congress chooses 25 recordings to be preserved for all time. Inside the National Recording Registry, produced by BMP Audio, highlights some of those selections. Our series receives production support from the Library of Congress.
---
Gabby Pahinui: Hula Medley
When the producers of The Descendants – starring George Clooney as an unsavory landowner trying to mend relationships with his children – wanted an authentic Hawaiian sound, they turned to the music of the late guitarist Gabby Pahinui, putting six of his songs on the soundtrack.
Pahinui, known as "Pops" by Hawaiian musicians, was a master of the style known as slack-key.  Unlike the slidey Hawaiian guitar of grass-skirt tourism ads, slack-key is played on a regular acoustic guitar retuned (by loosening or 'slacking' the strings) to play open chords.  The choice of tunings and fingering techniques is highly individual.  Pahinui's "Hula Medley," from 1947, helped introduce slack-key to the world, and it was chosen for theNational Recording Registry in 2012.
The song itself is unusual, recasting traditional melodies from hula (the narrative song and dance form that is not as sexy as haoles think) in an instrumental context.  Telling the story of "Hula Medley" are Pahinui's son, Cyril Pahinui, also a renowned guitarist; University of Hawaii ethnomusicologist Jay Junker; and musician Nickie Hines.

---
Love: Forever Changes
The year 1967 saw the release of two psychedelic pop masterpieces — one globally famous (the Beatles' Sgt. Pepper), the other nearly forgotten: Forever Changes, by Love. Sometimes referred to as Arthur Lee's Love, it was one of the first mixed-race bands — "still to this day, you don't see many bands like that," notes Maria McKee, the younger sister of Love member Bryan McLean. "If we had been an all-black group," recalls guitarist Johnny Echols, "we would have been typecast as a blues group or an R&B group, and we didn't want that."
Like Sgt. Pepper, Forever Changes was an eclectic record that mixed different '60s elements with symphonic ambitions, including fully orchestrated horn and string sections. McLean and Arthur Lee — both dead now — wrote and sang lead, McLean bringing the folk-rock influence he had acquired as a road manager for The Byrds. But Forever Changes made little impression at the time. Its undercurrent of darkness and paranoia may not have suited the Summer of Love, and it was certainly overshadowed by the Beatles' great watershed.
But it was in Britain that Forever Changes found its audience, as Maria McKee saw firsthand many years later. "When I was in my band [1980s country rock group] Lone Justice and we performed the first time in London, that was pretty much all anybody wanted to talk about — Love."  As a new generation of American musicians and fans of 'freak folk' has rediscovered the lesser-known 1960s, Forever Changes' reputation continues to rise.
The record was selected for the National Recording Registry in 2012. Telling its story are Johnny Echols, Maria McKee, and the record's producer, Bruce Botnick.

---
Vince Guaraldi: A Charlie Brown Christmas
The soundtrack of the holidays is lousy with annoying songs about sleigh rides and snowmen, and beautiful old carols done up as treacly as possible. One of the saving graces this time of year is the music from A Charlie Brown Christmas, written by Vince Guaraldi.
Guaraldi's "Linus and Lucy" theme became identified forever with the Peanuts gang and their creator, Charles Schulz. Schulz described how Guaraldi "had captured something about the lilting quality of the kids," remembers Jean Schulz, his widow. "The way they walk and bounce a little bit — he captured that in his music." The theme is one of the most familiar pieces in jazz, though its composer, who died in his 40s, was never widely known outside the West Coast jazz scene.
A Charlie Brown Christmas was chosen for preservation in 2012 in the Library of Congress'National Recording Registry. Its story is told by Jean Schulz; Jerry Granelli, the drummer who played with Guaraldi; and Lee Mendelsohn, the producer who worked closely with Schulz on the Christmas special and later Peanuts programs.

---
Donna Summer: I Feel Love
In 1977 Donna Summer released a single that changed the sound of dance music forever. It abandoned disco's funky roots in favor of a driving electronic pulse. Summer's voice and a kick-drum were the only things on "I Feel Love" not created by a synthesizer, recalls the song's composer, Giorgio Moroder. "Everything you hear is electronic," Moroder says, "the bass, the high-hat, the snare, which at that time, nobody did."
Musicologist Eric Weisbard says she "pushes so hard at the top of her voice, that you are amazed and not quite sure what you're hearing." Brian Eno famously predicted that it would change the sound of club music for 15 years; he undershot by decades. The thunderous beat and distant ethereal vocals are still the language of today's dance music.
"I Feel Love" was chosen for preservation in 2012 in the Library of Congress' National Recording Registry. Donna Summer will be posthumously inducted into the Rock and Roll Hall of Fame next spring.

---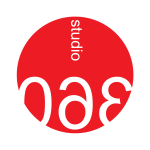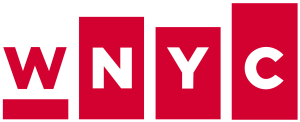 ---
---