Inside the National Recording Registry: 2011
Each year, the National Recording Registry at the Library of Congress chooses 25 recordings to be preserved for all time. Inside the National Recording Registry, produced by BMP Audio, highlights some of those selections. Our series receives production support from the Library of Congress.
---
Phonautogram
Did you know there are audio recordings that predate Thomas Edison's phonograph by almost 20 years? The phonautogram was invented by a Frenchman named Éduoard Léon-Scott and patented in 1857, translating sound waves (shakily) onto sheets of paper. But for the last century, no one had been able to decode the information on Léon-Scott's sheets and listen, until a team of scientists and historians figured it out.
One of these recordings has just been entered into the Library of Congress' National Recording Registry. The sound is the inventor singing the folk song "Au Claire de la Lune."
Audio historian Patrick Feaster, archeophonist David Giovannoni, and physicist Carl Haber were part of the team that restored and preserved the recording, which was made by a quill attached to a vibrating membrane. "That's the principle all modern sound media are based on," explains Feaster. "Telephones, sound recording and reproduction, microphones, loud speakers — it all goes back to that idea that he could harness those vibrations and use them to capture the world of sound."
CORRECTION: Due to a confusion between different versions of the recording, Léon-Scott's "Au Claire de la Lune" plays in our story twice as fast as it was originally recorded. The recording can be heard at the correct speed here. We regret the error.

---
Captain Beefheart: Trout Mask Replica
A few months ago, the Republican candidate Jon Huntsman tweeted: "I wonder if a tweet where I admit how much I like Captain Beefheart will make the followers skyrocket even more!"
Not so much, Jon. But the former governor of Utah isn't alone in his enthusiasm. Last year, the Library of Congress inducted a Captain Beefheart record into its National Recording Registry. Trout Mask Replica (1969) is part free jazz, part blues, part beat poetry. Frank Zappa (who gave singer-songwriter Don van Vliet the name Captain Beefheart) produced the album. "It sounds like it's been made up on the spot," describes Mike Barnes, van Vliet'sbiographer. "But in fact it was rigorously learned so the players would play the tracks the same way every time."
John French was the album's musical director and the Magic Band's drummer. "Captain Beefheart realized the possibilities that existed in music if you looked past the rules." That made for some grueling, 70s-cult-style recording sessions. "They had a very harsh work regime," Barnes explains. "Beefheart would deprive people of sleep, he would keep them up all night."
But the result was a sound that redefined the boundaries of rock. "I just had never encountered anything filled with so much abandon," musician Tom Waits remembers. "It's so unlike anything that we all consider music to be."

---
Professor Longhair: Tipitina
The New Orleans piano player Henry Roeland Byrd made a name for himself as Professor Longhair, a former street hustler turned self-taught musician who started recording in his early 30s. In 1953 Atlantic records released "Tipitina." "As a kid you heard that song seven or eight times a day," remembers musician Irma Thomas. At first, it was a hit only in New Orleans, but it's gone on to inspire generations of musicians. It was among the music chosen during the past year by the Library of Congress for its National Recording Registry.
Allen Toussaint calls himself a disciple of Professor Longhair and says learning the song "felt like a rite of passage." But not even Toussaint, the dean of New Orleans songwriters, knows what "Tipitina" is. Was it a place? A person? Hugh Laurie, the actor who recently recorded his own take on the song, relishes the mystery. "I thought it was better not knowing. It adds to its mystique and its power to make me laugh and cry all in one go."

---
Sons of the Pioneers: Tumbling Tumbleweeds
The Sons of the Pioneers pioneered one of the strangest branches of American music: singing cowboys.  Their 1934 song "Tumbling Tumbleweeds," made popular by a Gene Autry film of the same name, was written by Bob Nolan, a Canadian by birth who fell in love with the American West when his family moved to Tucson.
I'll keep rolling along
Deep in my heart is a song
Here on the range I belong
Drifting along with the tumbling tumbleweeds.
Decades later, Joel and Ethan Coen included the song in the tale of a ramblin' slacker known as The Dude, in The Big Lebowski.   And decades after that, the Sons of the Pioneers are still with us, entertaining audiences with the nearly lost art of male harmony.  "We've had 33 members in 77 years," says Gary LeMaster, a 31-year veteran.  The song "can paint a picture. You can close your eyes when we're singing this song and picture what we're singing about."
"Tumbling Tumbleweeds" was inducted into the Library of Congress' National Recording Registry in 2011.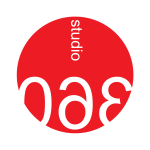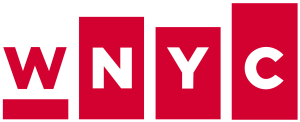 ---
---